About Designs Unit
We Create The Art Of Stylish Living Stylishly
Designs Unit an interior design firm that brings sensitivity to the design top restaurants, hotels, offices & homes around the UAE. We stand for quality, safety and credibility, so you could be sure about our work.
Designing
Approved
Guaranteed
Designing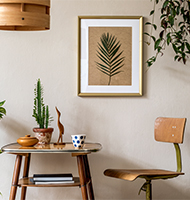 We are committed to the impeccable craftsmanship and luxury is reflected in all we do.
Quality and designs checks deeply
Periodic site review and timelines
Design development and strategy
Approved
Guaranteed
Services We Do
Our Featured Services
Interior Design Transformations
What People Say
Words Of Our Clients
After Before
Let's Have A Look At What Creativity Is!
Our Best Projects
Our Featured Projects
About Interior
Strategy - Led Interior Design
We work to ensure people's comfort at their home, and to provide the best and the fastest help at fair prices. We stand for quality, safety and cred
99.9% Customer Satisfaction  based on 750+ reviews and 20,000 Objective Resource
Recent Articles
Read Our Latest Articles